Introducing
Songs for Thought
The stories, the inspiration...
Join along for the creative journey!
🎵 Monthly musings and new music
🎵 Early access to new releases & music videos
🎵 Totally free
🎵 Join a community of like minded people
🎵 Get inspired
Thanks for listening to my music and watching my videos! 
Stay in touch and join along for the creative journey behind my music. In the next few weeks, I'll share a song every week or so with you. You will get the audio, the lyrics and an inspiring, thought provoking piece about the song, and the world around us.
I can't wait to hear from you!
Why make music? I mean what's the point?
To give a voice and a tangible manifestation to a certain feeling, a memory, a path not taken; to catalyze change and build community. Is there a point to it? Is there a point to anything? If a song inspires someone to do something or to feel better and move on, then it has fulfilled its purpose.
Meaningful Lyrics. Memorable Melodies. Inspiring Connection And Change.
SF Bay Area singer-­songwriter Y. Dan Rubinstein gives voice to the complexities of love and romance in the modern age and socially important issues.
Poetic, descriptive, and inspired by the meaningful lyrics of artists such as Leonard Cohen, Paul Simon, and Bob Dylan, Rubinstein's music fuses folk, jazz and rock. He has performed on televised competitions at West Coast Songwriters, and at Song School's opening night at the Rocky Mountain Folk Festival.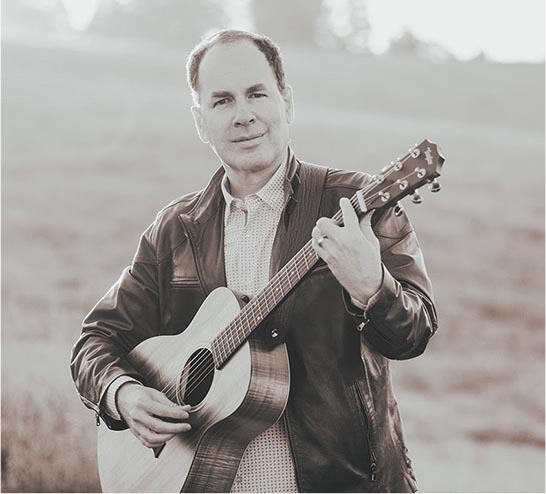 Samantha Simmonds-Ronceros
NoHo Arts
"…beautifully played guitar, gorgeously produced with warmth and honesty… inspired. Clever lyrics and thoughtful themes… Poetic, focused and moving."

Joshua Macala
Raised by Cassettes
"Musically, I am just such a huge fan of this song […] insightful in the lyrics as it is unique in its sound."

Sherryl Craig
Nashville Music Guide
"a cool mix of intricate and spicy jazz with a splash of Latin rhythm progressions and some nice arrangements of traditional folk rock. The mood is charged with connotations of political thoughts and concerns about what our future world will face as well as thoughts of dysfunctional relationships and how they affect us."

Jonathan Frahm
For Folk's Sake
"…a mighty, encompassing tune; an important inclusion to the 2019 folk music library."

Jazz..u
"… traditional folk rock with a mix of complex jazz leads and Latin rhythm, perfect for the lyrics with a political overtone"

Michael Stover
Music Existence
Crepes being prepared on a busy urban street corner. The exchange of smiles and steps on the dancefloor. Noir-inspired shadows that allude to a fleeting romance, the sort of which tends to linger with us long after kisses and cognac come to an end. …"Farewell, Farewell Adieu" is a bold amalgamation of genres and expressive textures"

Mindy MacCall
IndiePulse Music
"… unfiltered vulnerability, there isn't even a hint of hesitation in his execution. Rubinstein is connecting with his medium in this single, capturing the very essence of love without having to rely on mundane metaphors and pop platitudes"

Johnny Taylor Jr.
Now Hear This
"Rubinstein has a lovely voice and musically this is just fine. Lyrically is where he does the most work though… melodic and likable, what's underneath the surface … will stay with you… Strong cafe rock … in the vein of a modern-day Woody Guthrie."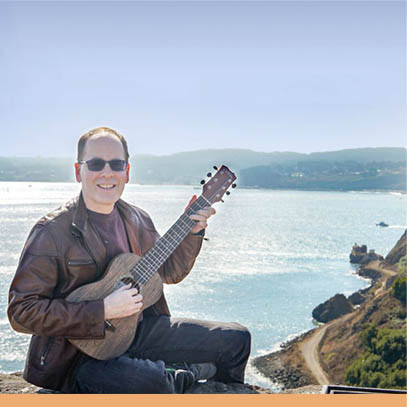 INTERVIEW | TALKING WITH FOLK-ROCK ARTIST Y. DAN RUBINSTEIN
San Francisco singer-songwriter Y. Dan Rubinstein will release his latest single, "Stolen Moments," on August 30. "Stolen Moments," a song about first loves, is the title track to Rubinstein's forthcoming album, slated for release in 2020.
In his other life, Y. Dan Rubinstein is a Silicon Valley entrepreneur, who rediscovered his love for music almost by accident, while attending his child's violin lesson. His venture into songwriting began with an email, which morphed into a song. Since then, he hasn't looked back, releasing a series of infectious folk-rock songs flavored with tints of jazz.
Join the creative journey and be inspired with Songs for Thought!